Brittany is a peninsula of about 34,030 sq. km (13,140 sq. miles) in Western France, with the Channel at its north and the Atlantic ocean west and south. It has a third of the French coastline with 2,860 km (1,780 sq. miles), with breathtakingly beautiful shores (the coast of Emerald, the coast of Legends, the coast of Love, the coast of Pink Granite) and 800 islands, many of them small wonders. It is generally hilly, with no elevation higher than 385 m (1,263 ft).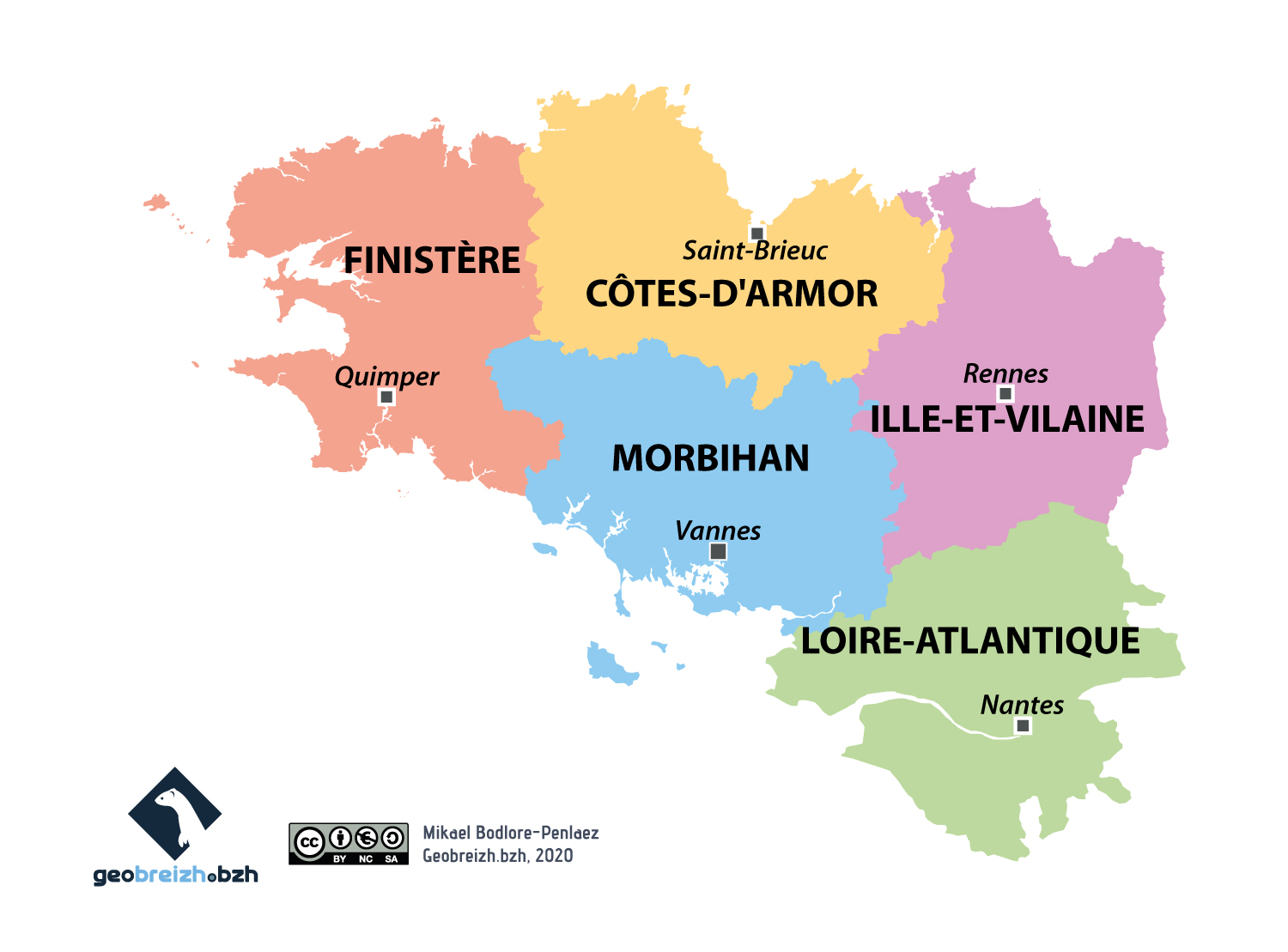 Apart from the 3 main cities (Nantes, Rennes and Brest), the territory is scattered with villages, small towns and harbors. The region is regularly at the top of rankings for the quality of life (the first for well-being), its cities are among the most attractive in France and it is the first region (after Paris) for the number of heritage monuments.
Brittany is a highly touristic region, and in 2015 it was the only French region in the world's top 100 of the eco-friendly regions, with a generally well-preserved environment (in spite of local green algae problems caused by the pig farming industry). Its maritime activities are famous and were developed over centuries of shipping and exploration (many places in the world have Breton names, for instance Cape Breton island in Canada, a country explored in 1534 by the Breton Jacques Cartier). Many surfing championships take place in La Torche, in the west of Brittany.
Though agriculture is a major feature, it also has many forests. The climate is north temperate, and the French traditionally consider it a rainy place (though global warming is challenging this), it is the source of many jokes.
Brittany is the southernmost of the Celtic regions (Ireland, Scotland, Wales, Cornwall, the Isle of Man, controversial Spanish Galicia excepted).